Greetings SWG: TCGEmu members!
A few of you have been following the project for a while, even all the way back to five years ago when we started. Recently, we have not given many updates, and though the project may have seemed inactive, we can assure you that major work is being done behind the scenes.
After restless months of research, developing, and testing, we are excited to announce that the initial release of Phase One combat will go public on 

August 1st

 of this year.
Please know, this is not a full release of combat, as we are still in a particularly early stage of development. Though, due to the significant progress that has been made so far in relation to combat, we feel that it is time to let 
real players
 test the game and give feedback, not just us. We have decided to release combat in four phases and testing stages:
Release: August 1, 2021
Starter Decks
Scenario Selection
Simple NPC Combat
Casual game creation
Match chat
Simple player combat
Heroic lobby creation
Advanced NPC combat
Phase 4: Player Tournaments
Tournament creation
Advanced player combat
Screenshots of SWG: TCGEmu Gameplay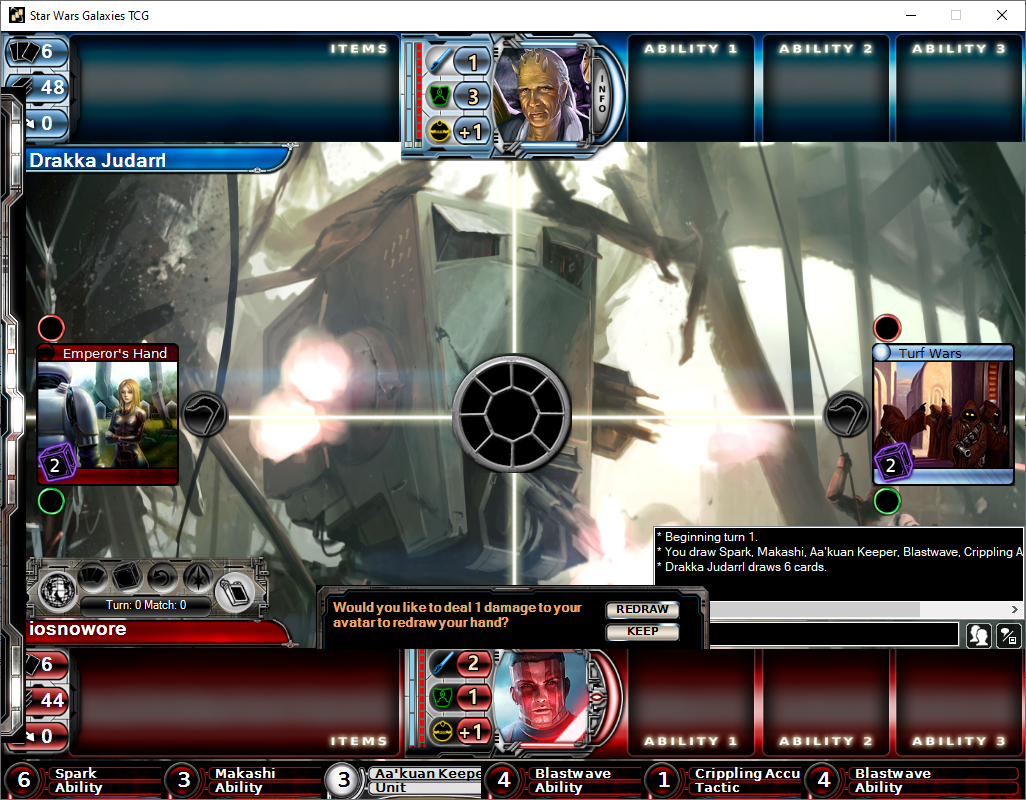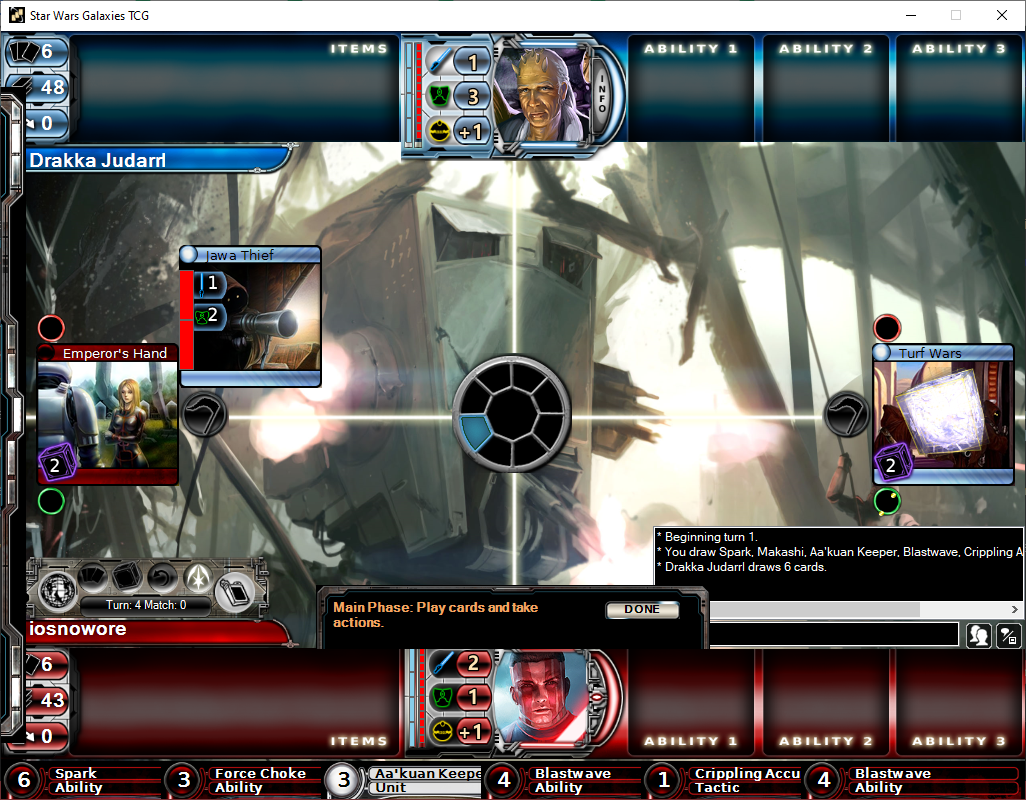 This comes with celebration because Phase One is the longest to work on, since we are building the combat engine and user interface from the ground up. Given that we were able to finish it all in one month (thanks to a lot of coffee and late nights) gives us hope that the rest of the phases will be much quicker and easier to add in.
Again, combat is still being worked on heavily. Here is a short list of things that will not in the game during the start of the initial testing phase:
Card keyword combat mechanics.

Card text combat mechanics.

'Tactic' cards will have no effect.

Therefore, please do not expect the above to be in until the end of the phase. Although we have fixed dozens of bugs before this release, do expect for more to appear, as there will be testers and eyes looking over things. Therefore, please bear with us as we continue to fix any remaining issues.

To play the game, you will need to download the game patcher, the link will be available once released. In the meantime, be sure to create a forum account, and activate it in your email inbox. That is what you will be using to log into the game.
As you are testing, please give feedback by submitting a bug ticket. The quality assurance team will take a look and confirm.
We would like to give a special thanks to the people who have helped us in a variety of different ways. We couldn't have gotten this far without you! Also, an extended thanks to 
SWG: Prophecy
 for using our extremely early non-combat release in their large-population scale. Because of them, we were able to locate issues and resolve them much quicker.
As a reminder, this project is fully fan driven. This means we are kept up by contributions from you guys! This website and the (soon-to-be released) TCG server will be hosted on a dedicated server that we are renting, costing $37.00 per month. We are not setting a 'donation goal', as we feel people shouldn't worry about donating in order to keep us running. Only contribute when you can and want to! You can find our 
donation page here
, which outlines the costs to keep the project online.
Please remember, we do not have a big team. We have three people total: two QA members, and one game developer, all with very busy lives. So please, if updates get slow, do not worry. The pace will begin to pick up again eventually. As of now, we are so happy to get the ball rolling! This is a significant milestone and can't wait to reach the end with you all!
More details and additional information will be posted as we get closer to the release date. If you have any questions, feel free to view the 
About Us
 page. If you still have unanswered questions, feel free to ask in this post.
May the Force Be With You,
The SWG: TCGEmu Team